Removing Tough Fire Damage Residues in Brookline with SERVPRO Equipment
1/6/2023 (Permalink)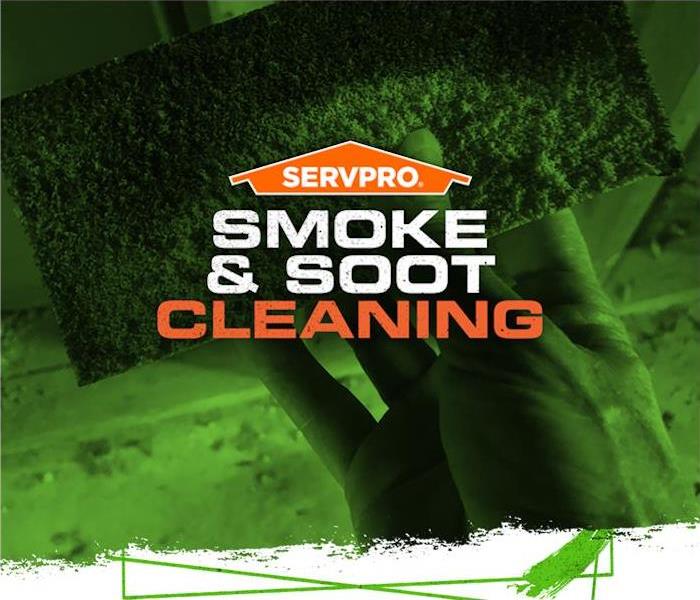 SERVPRO fire damage cleanup and restoration equipment restores a Brookline home to preloss condition, "Like it never even happened."
Get 24/7 SERVPRO Emergency Fire Mitigation
Fire damage can be overwhelming and complex for Brookline homeowners to navigate without professional assistance. Flames leave behind soot, debris, and malodors. They can also leave homeowners tackling water damage and residues from extinguishing efforts. DIY cleanup solutions may appear cost-effective in the short term. Still, these efforts may impart unintentional secondary damages that affect a home's structural integrity and comfort, leading to more costly repairs over time.
Brookline SERVPRO fire and smoke damage restoration technicians remediate soot and soils per Institute of Inspection, Cleaning and Restoration Certification (IICRC) standards. This accredited disaster cleanup firm performs soot removal, debris cleaning, and water mitigation to return affected homes to a clean and safe condition before rebuilding and moving contents back into the property.
Cleanup Challenges Created by Fire Damage
Cleaning up smoke and fire damage with consumer-grade solutions can prove challenging and even frustrating for many homeowners. Smoke residues differ based on factors like what was burnt and the temperature of the flames. Loose, dry soils might be easier to clean than wet soils from burnt plastics, but they can still smear easily and potentially stain surfaces without the right care. DIY cleaning in a fire damage situation can also affect how insurers compensate homeowners for their repair and mitigation needs.
Other considerations that restoration technicians can address with specially crafted tools include:
Migration of soot particles and clusters into the HVAC system
The proliferation of both light and heavy soils, including charring on wood surfaces
Odors and residues caused by burnt proteins
Because of the widely varied types of care needed for fire restoration, including odor control, soot cluster removal, debris disposal, and char mitigation, homeowners are highly encouraged to use a firm like SERVPRO. Not only does SERVPRO inspect and perform mitigation, but the team can also perform necessary documentation, inventory, and rebuilding services that let residents comfortably enjoy their properties as soon as possible.
SERVPRO's Suite of Fire Remediation Tools
The success of professional fire restoration tools and processes relies on some very consistent truths about fire and smoke damage:
Ceilings need to be cleaned first, as smoke tends to rise and do the most damage above a fire's source instead of below
Residues are primarily either hydrophilic or lipophilic
Protein residues need powerful enzyme digesters to mitigate these otherwise hard-to-remove soils
HVAC needs to be inspected during fire cleanup, even if it does not seem like it was impacted
Water damage from flame suppression needs to be dried before cleanup can commence in earnest
The more quickly SERVPRO can act on these principles of fire damage mitigation, the more likely it is that technicians can preserve a home with minimal necessary demolition and repairs. Residents typically do not need to wait for an insurance adjuster to examine their home before calling a fire restoration company.
Cleanup starts with the lightest, driest soils, and works from ceiling to floor. Technicians typically use items like clean cloths and dry cleaning sponges for this type of soot, which can fall to the floor and be collected with the help of HEPA-filter vacuums and negative air pressure machines pulling smoke particles toward the ground.
Heavier damages, particularly on walls, can be remediated with alkaline cleaners and other EPA-registered SERVPRO solutions. Wood and furnishings with charring can be treated with gentle but effective abrasion media like soda ash or dry ice pressurized pellets.
SERVPRO of Allston, Brighton, & Brookline serves communities in need with "Like it never even happened" levels of cleanup. Property owners can call (617) 903-5055 to kick-start the restoration process.