About SERVPRO of Allston, Brighton & Brookline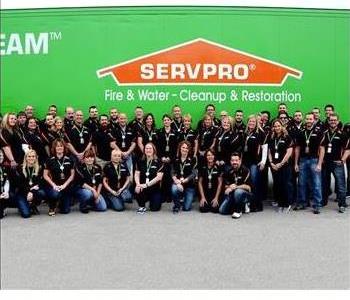 Residential and Commercial Restoration and Cleaning Services

SERVPRO of Allston, Brighton & Brookline is a trusted leader in the restoration industry in the Boston
area. We offer rapid response to disasters and emergencies 24 hours a day and are dedicated to
responding to disasters of any kind. We have the experience and training necessary to handle all
restoration or cleaning needs. Being locally owned and operated in Boston, we can respond immediately
to your Allston, Brighton, or Brookline emergencies.

24-Hour Emergency Service
Rapid Disaster Response
Highly Trained Restoration Technicians
A Trusted Name in the restoration Industry
Boston Owned and Operated
Advanced Restoration Techniques and Cleaning Equipment Available

Have Questions? Call Us Today – (617) 903-5055

Residential Services
A trusted leader in the emergency restoration industry, we are available to provide SERVPRO
restoration services at any time. Whether you're suffering from catastrophic flood damage or dealing
with the aftermath of a fire, we are ready and able to help you with all your restoration and cleanup
needs in Allston, Brighton, and Brookline, MA. Our experts have received extensive cleaning and
restoration training and will make your property appear brand-new.
our residential services:
Water Damage Restoration
Fire Damage Restoration
Mold Remediation
Storm Damage Restoration
Cleaning Services
Commercial Services
Dealing with fire or water damage in your commercial business can be extremely problematic as revenue is lost every day that your doors are closed. The clock starts ticking immediately, so we rush to your side to provide SERVPRO restoration services so that you can get back to doing what you do best as soon as possible. Learn more about our commercial services:
Commercial Water Damage Restoration
Commercial Fire Damage Restoration
Commercial Mold Remediation
Commercial Cleaning Services
Commercial Storm and Major Events
Locally Owned Company with Nation-Wide Resources
Locally owned and operated in Boston, MA, we're located nearby, ready to respond rapidly and provide SERVPRO restoration services immediately. Being part of a nation-wide network of 1,700+ franchises gives us greater access to more resources for larger cleanup and restoration projects.
We proudly serve Brookline, Allston, Brighton, and the surrounding areas with SERVPRO restoration services of all kinds.
Insurance and Payment Information
For a stress free claims process, SERVPRO works with your insurance to help manage the insurance process and paperwork.
We also accept the following credit cards for your convenience:



Certifications
AMRT - Applied Microbial Remediation Technician
ASD - Applied Structural Drying Technician
ECTP - Employee Certification Training Program
FSRT - Fire & Smoke Damage Restoration Technician
HST - Health and safety Technician
OCT - Odor Control Technician
OSHA - 10-hour General and/or Construction Industry Training Program
OSHA - 30-hour General and/or Construction Industry Training Program
OSHA - Other Training
RRRP - Lead-Based Paint Activities and Renovation
SSI - Substrate Subfloor Introduction
UFT - Upholstery & Fabric Cleaning Technician
WRT - Water Damage Restoration Technician
Affiliations
Property and Casualty Insurance License
BNI Brookline Networkers
Boston Children Hospital
Boston College
Boston Convention Center
Boston Public Schools
Boston University
Brookline Chamber of Commerce
Greater Boston Chamber of Commerce
Harvard University
Institute of Inspection, Cleaning and Restoration Certification – IICRC.
Life and Health License
New England Center and Home for Veterans
West End House Boys and Girls Club