Commercial Fire Damage Restoration in Brookline Requires Experts
5/6/2022 (Permalink)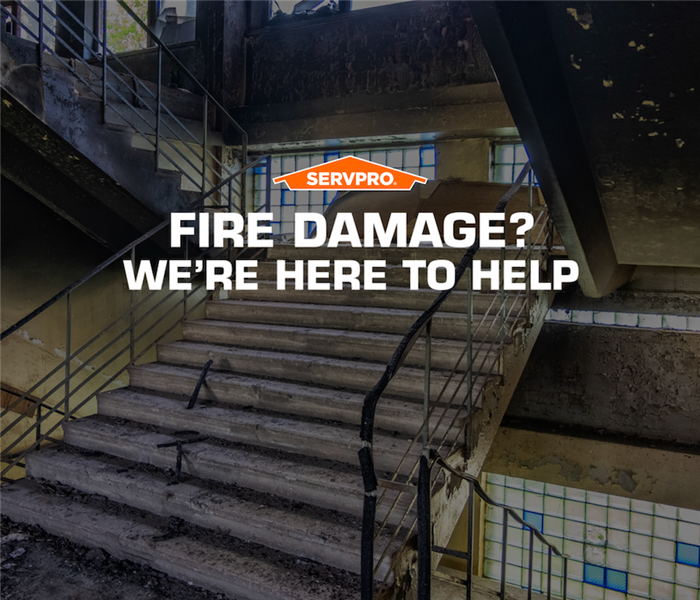 Commercial fire damage restoration service by SERVPRO are second to none. We will be on-site within 4 hours. We are here to help.
Trust SERVPRO for Commercial Fire Damage Restoration in Brookline

A fire at your commercial property can cause immense losses to materials, structural damage, high repair costs, and halting the normal functioning of the businesses in it. This ignition can cause financial losses, which may mean a long recovery time.
Fire damage requires a rapid response. SERVPRO has a team of dedicated, well-trained technicians to help you perform commercial fire damage restoration in your Brookline property. Our fire repair process is as outlined below:
Damage assessment
Minimizing the damage
Removing soot, debris, and ruined materials
Water extraction and drying
Cleaning and deodorizing
Damage Assessment
We confirm that the property is safe for entry and repairs when we get on-site by assessing the structural damage. The assessment also enables us to develop a suitable restoration plan.
Minimizing the damage
Our SERVPRO team can tarp the roof if it has openings and board up torn walls and windows to protect the property from weather elements and vandalism.
Removing soot, debris, and ruined materials
We can remove all the soot and debris left behind to minimize airborne odors and improve air quality inside the building. Our SERVPRO technicians can remove the materials that have been damaged beyond repair and discard them appropriately.
Water extraction and drying
We can use our powerful pumps to remove the water left by fire suppression systems and fire departments out of the building and then use air movers and dehumidifiers to dry out the affected areas. We manipulate humidity levels and temperature to produce optimal drying conditions without causing secondary destruction.
Cleaning and deodorizing
We can restore the salvageable materials, including furnishings, through effective cleaning and replace those damaged beyond repair. Our SERVPRO team can then use Ultra Low Volume (ULV) misters to deodorize your property. This equipment atomizes liquid deodorizing agents, mainly water-based agents, to produce a fine mist. The misters generate deodorant particles of about 20 to 60 microns, small enough to get into most areas with odor-causing residues.
SERVPRO of Allston, Brighton & Brookline has expertise in offering commercial fire cleanup and restoration. We're Faster To Any Size Disaster. Contact us at (617) 903-5055.